Stress in Polar Bears
21/07/2020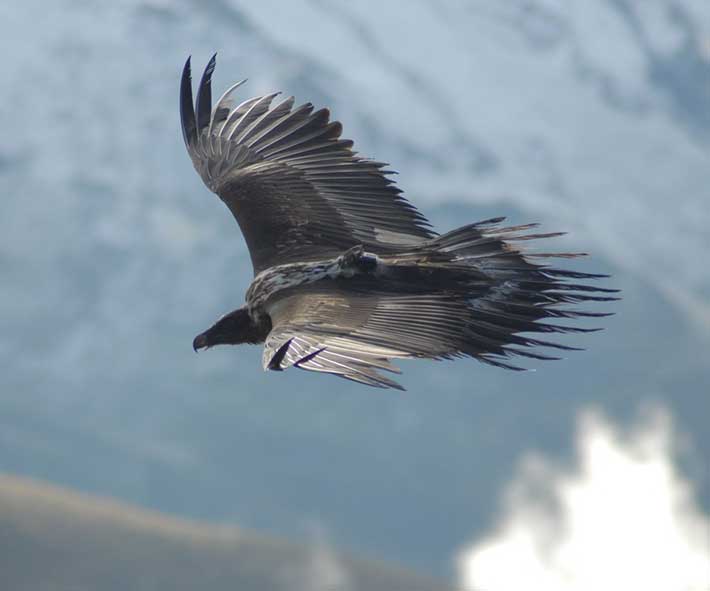 Reintroduction of Bearded Vultures
22/07/2020
Sensory Biology in Dolphins
---
---
Hello Dolphin, Is it Ticklish?
---
---
An important prerequisite for designing proper habitats in the zoo, but also in order to better protect animal species in their natural habitat, is knowing how they experience their environment. Smelling, seeing, tasting, hearing and feeling are the most well-known sensations. But what about the perception of electrical stimuli? Many animal species generate electrical signals, e.g. through breathing or muscle movements. In the search for prey, the detection of electric fields helps. This ability is called electroreception and is known in sharks and rays. So far, among mammal species, this has only been observed in the platypus, two subspecies of echidna and the sotalia dolphin (Sotalia fluviatilis). All of the animals mentioned have similarly designed electroreceptors with which electric fields are detected. Sharks, rays and platypus have ampullary electroreceptors on their bills or on their head.
Our Contribution
---
---
Preliminary tests with a sotalia dolphin have shown that this species can also detect even the smallest electrical fields. Whether bottlenose dolphins (Tursiops truncatus) also have this ability is currently being investigated at the Nuremberg Zoo. Bottlenose dolphins learned to react to these electric fields in a learning experiment using positive reinforcement. For this purpose, the dolphins first learned to leave the test apparatus used (see picture) upon an acoustic signal. After ascertaining that dolphins not only react to acoustics, but also to visual or tactile signals, further testing was conducted to determine whether they could transfer the learned behaviour to electrical stimuli. All dolphins responded immediately to the new stimuli. This experiment thus proves that bottlenose dolphins have the capacity of electroreception.
---
Bottlenose dolphins are kept and bred in the Nuremberg Zoo.
---